Pamella Porter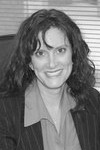 Pamella Porte
Administrative Director
Pamella Porter is the Administrative Director for Strategic Legal Web.
Pamella is invaluable in her support of the Sales and Service team, as well as her management of all the administrative functions within HR and accounting.
Pam was recruited from a national IT company and joined Strategic Legal Web in 2008.
Prior to accepting her position with Strategic Legal Web, Pam was employed for many years in the Sales and Service Management area of Information Technology Consulting. This included working with such industry juggernauts as IBM, Disney, Siemens, and Oracle. She has extensive management experience in the fields of Human Resources, Customer Service, Administration, and Accounting.
Pam holds a Bachelor of Science degree from the University of Florida.